"The challenge is not that we must find ways to "know" the future,
rather we need to find ways to live and act with not knowing the future."
(R. Miller, 2011)
"Becoming Future-ORiented Entrepreneurs in universities and companies" – beFORE (2017 – 2019) is a European
project which underlines the need to transform university entrepreneurship education, company training and business
practice by bringing together academic, research and business partners capable to develop the educational offer,
which would create Futures Literate Individuals with improved capacity for analyzing and dealing with the unknown
future challenges when managing organizations and developing innovations.
We aim to promote proactive attitudes and futures thinking skills in the context of:
Future career paths among higher education students;
Future research paths among higher education teachers,
Future business opportunities among entrepreneurs.
All in all, we aim to increase appetite for further futures knowledge and long term thinking practices among project
target groups and to increase awareness of their impact on the future even in the face of uncertainty and change.
PROJECT CONTEXT AND RESULTS
Higher education institutions slowly update their entrepreneurship education curriculum according to labour market needs and global challenges.
Higher education and training offer in the field of Futures
Studies is not widely and evenly distributed across Europe.
Knowledge and good practice exchange between educators of
futures studies (incl. practitioners) and academics representing
other scientific fields is limited.
Managers need competencies for dealing with uncertainty and
insecurity to survive in a chaotic business environment, in
fierce competition – and to grow and prosper in the long run.
Within beFORE project, we aim to tackle the above-mentioned issues through the development and release of the online Futures Literacy (FL) educational offer for university students, and professionals such as entrepreneurs and academics (representing non-Futures Studies community). The offer consists of 16 hours Futures Literacy introductory course and 4h, 6h or 8h long additional learning modules tailored to the needs of each target group of the project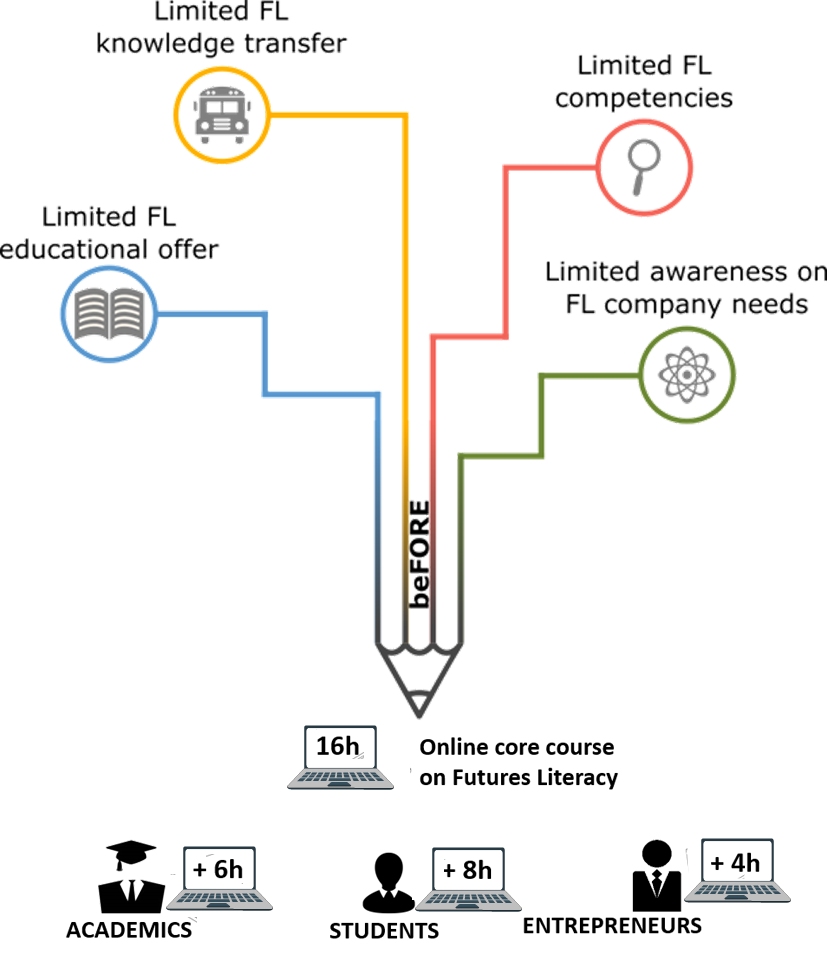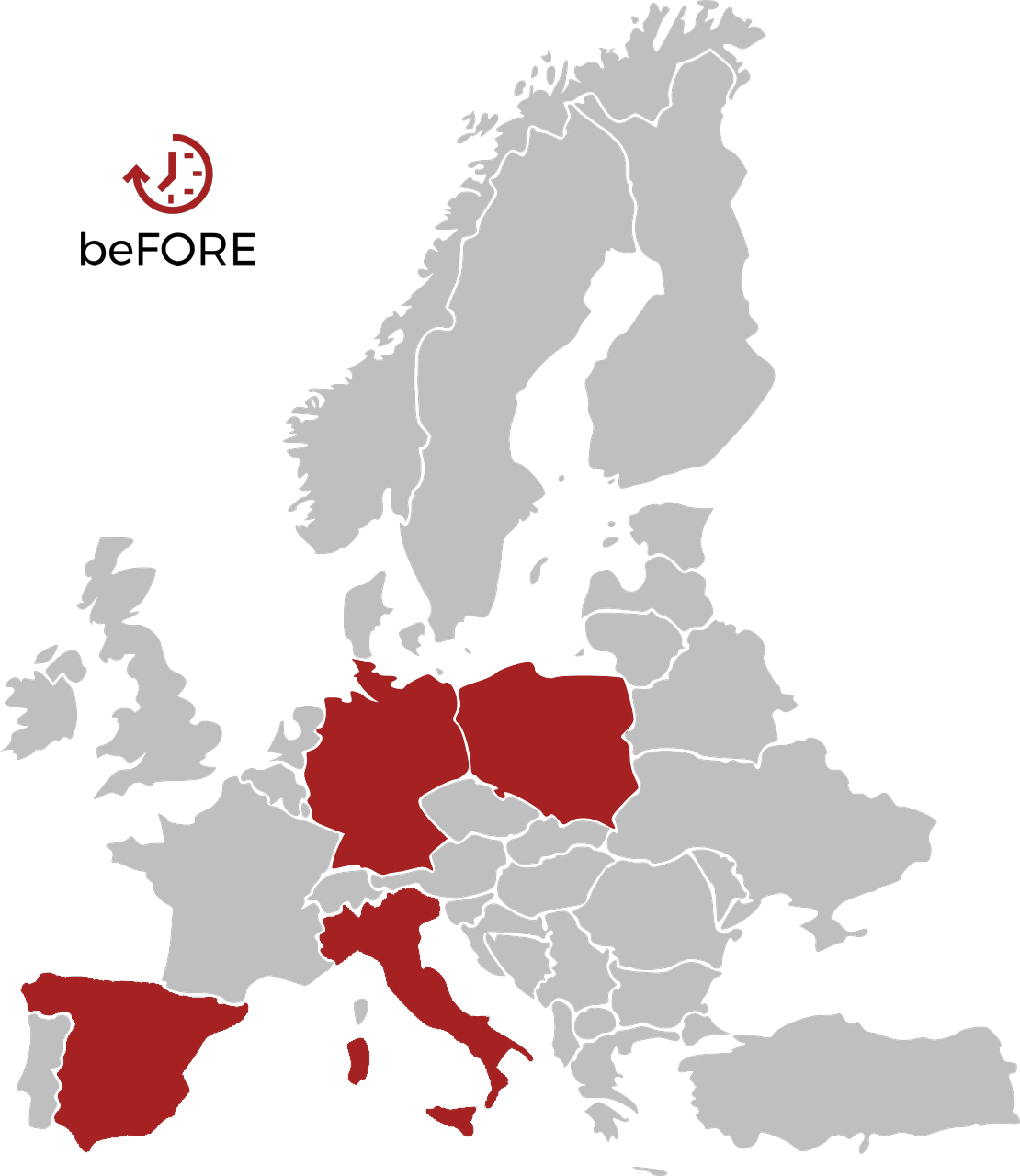 Project co-funded by the Erasmus+ program of the European Union.
beFORE is a Knowledge Alliance Project (575842-EPP- 1-2016- 1-PL- EPPKA2-KA). This project has been funded with support from the European Commission. This website reflects the views only of the author, and the Commission cannot be held responsible for any use which may be made of the information contained therein.