Every year, students of the Master's Program Futures Studies at Freie Universität Berlin meet for their Huddle*. They inform themselves about current topics, work and research emphases and reflect on methods and their own self-image. At Huddle 2018, they put their heads together on the topic of "Irrelevance in & for futures studies".
Keynote speakers were Prof. Martin Schmitz from the Kunsthochschule Kassel and Wenzel Mehnert from the College of Fine Arts Berlin.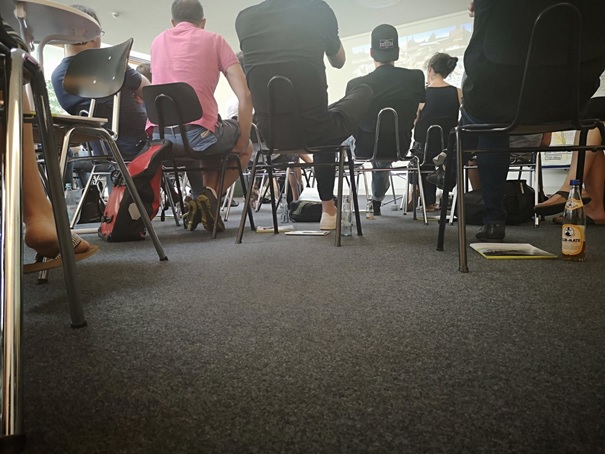 Prof. Schmitz spoke about his exciting topic of strollology as a method of aesthetics and culture studies. The aim of his research is to become aware of the conditions of perception of the environment and enhancement of environmental perception.
Wenzel Mehnert presented the method of speculative design in context of futures research. The aim here is to develop possible scenarios for the future and at the same time to allow extraordinary ways of thinking.
Following the lectures, the students took the opportunity to exchange views on relevant and irrelevant topics for the future in various activities.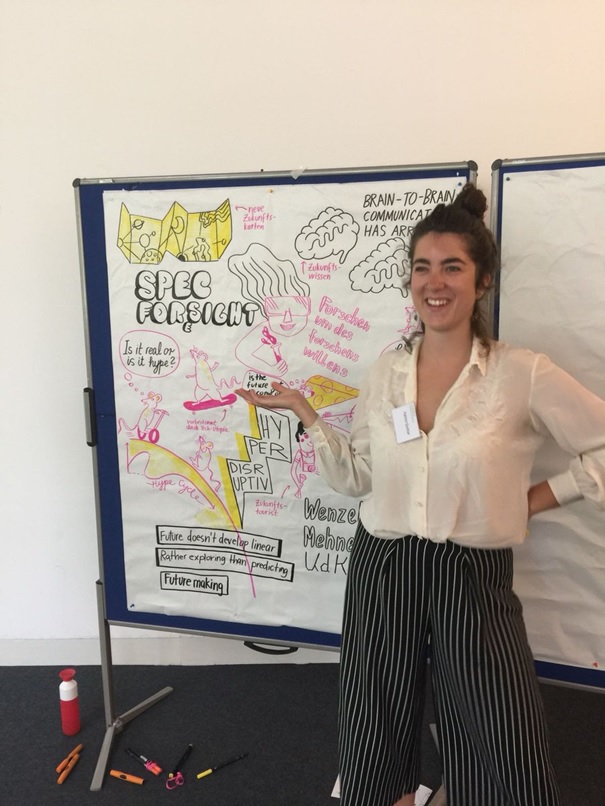 Find pictures and more about the Huddle 2018 on Twitter: https://twitter.com/iFutur
Read more about Strollology: https://en.wikipedia.org/wiki/Strollology
Read more about Speculative Design: https://blog.optimalworkshop.com/what-is-speculative-design
* A Huddle is the gathering of players in American football to discuss moves and strategies.
Photos
© Anne-Luise Kitzerow (all 3 Photos)
Graphic Recording by Katrina Günter: www.thinking-visual.com